Small Island: A Change in Perspective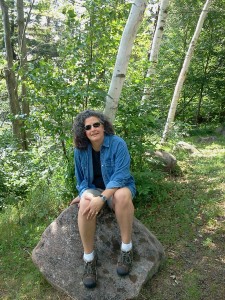 As we've transitioned from Bel Canto to Small Island, I'm really intrigued by the different techniques the authors have used to tell their stories. Bel Canto was told as a third person narrative and was rich in details and texture. In Small Island, the author takes a very different approach. Here we have a layering of voices, a layering of first person perspectives. As each tells their side of the story, the reader acquires a matrixed view that's incredibly effective. With a single voice or a single narrator, the reader's understanding of the action of a story is always one sided, no matter how generous the narrator is with the details. In Small Island, the diverse voices – each with a unique cadence, tone, and point of view – fill in the gaps for each other and weave together a much fuller story.
On another point, as I've gotten deeper into Small Island, my perspective on its main characters, particularly Hortense and Gilbert, has evolved significantly. In Hortense's case, I first saw her as a young woman whose life had been a disappointing series of goodbyes. Everyone she's cared about or felt connected to has left her, pushed her away, betrayed, or completely disregarded her.  So my initial reaction was one of pity for someone so promising that had to exist under such difficult circumstances.
As we've gotten to know her, it's become clear that she expects a great deal from herself, as if doing anything less will make her less. She's not someone to be pitied after all, but a determined woman of strength and focus. She's willing to sacrifice so much to achieve the life and love she's seeking, even sabotaging her relationship with Celia, the one person who's demonstrated any real loyalty to her.
In Gilbert she's found an unlikely, but pragmatic partner. My first assessment of him was that he was player, lacking any kind of seriousness. As the layers of his character have been peeled back and we've learned more about his service in the RAF and the motivation behind it, I've begun to understand that he too is just doing what he must to have the life he wants.
For both Hortense and Gilbert, the proverbial deck is really stacked against them. They're outsiders in a society that sees them as having been useful for a time as obedient subjects of the British Empire or as colonial military assets under the desperate circumstances of war. Now, however, they're expected to exist on the periphery as members of an unwanted underclass.  I'm eager to see where they go from here.