Distinguished contributors!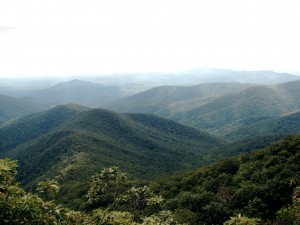 Several members — past and present — of the Sweet Briar community have signed on to contribute posts to the blog.
They include:
Lea Harvey (class of 1990), now Vice President for Development at Resources for the Future, an independent nonpartisan environmental policy research firm in Washington.
Zehra Asghar ('10), who works as an Urdu language media analyst.
Kate Beach ('09), working as a human services specialist in Oregon.
Nicole File (1995), Senior Copy Editor at CNN in Atlanta, GA.
Maggie Saylor Patrick ('07), assistant director of the annual fund at Macalester College in Minnesota.
Ruth Huffman, ('02), a writer, musician, and artist… and the owner of a landscape and gardening business in Lexington, VA.
Julia Patt ('09), currently pursuing an MFA in Creatve Writing at the Unversity of North Carolina-Greensboro.
Also joining the conversation as contributors will be current students, of course, including Kathleen McGregor, who is the incoming editor of Sweet Briar's literary magazine, Red Clay, as well as several incoming students from the class of 2015 and some very-soon-to-be graduates.
President Jo Ellen Parker Professor will pipe up occasionally on the blog, as will professor of English Marcia Robertson, and avid reader Phoebe Hyman, who has done many jobs at the College, including teaching business writing. John Gregory Brown, who directs the creative program at the College (and is married to yours truly) will also add his (booming) voice to the discussion. The list of contributors is growing fast and becoming too long for me to include all their names here. Anyone is welcome to post comments to the blog at any time, but if you'd like to sign on as a contributor, please send me an e-mail at cbrown@sbc.edu.