Understanding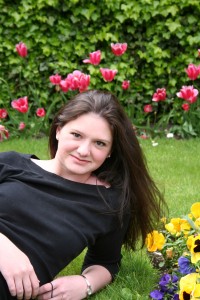 Thank you Carrie for choosing such a WONDERFUL book to start the summer reading!  Bel Canto offers everything an astute and engaged reader may look for: excitement, mystery, intrigue, romance, beautiful language and unique, one-of-a-kind characters.  Mr. Hosokawa's situation is tragic, yet his passion and loyalty to his love of opera is something that gives the reader hope that maybe he will find happiness in other parts of his life too. Roxane Coss is enviable in that she has a strong sense of who she is and her position in the world. She is powerful and talented, yet knowable and reachable.  Gen is gentle, patient, scholarly and a character we really see develop into his own throughout the novel.
The central theme in this novel that stood out to me over and over again was understanding. People have to not only communicate, but understand meaning in order to negotiate.  All of the characters come together for an event that each one wants something out of– investment agreements, political movement, an intimate performance. Mr. Hosokawa's love of opera, and particularly the vocals of Roxane Coss, facilitates the party and eventually makes the internment livable.The party guests (and even the terrorists) speak a variety of languages, and yet everyone understands the music and has an emotional response to it. Music becomes the one language that Gen does not have to translate, and, eventually, so does love.
An aspect that I really enjoyed about Patchett's writing was her ability to slow down busy scenes and focus on the intimate, human details. Again, we see characters begin to understand one another in these moments.  This technique also drew me to the characters and made me feel empathetic towards what they experienced. A particularly strong moment takes place near the beginning of the novel (page 24 in my edition) when one of the young terrorists takes Roxane Coss's hand: "In the steady river of approaching boys, one crouched down beside her and picked up her hand. He held it lightly, hardly more than rested her palm against his own, so that she could have taken it back from him at any minute, but she did not. Roxane Coss knew the longer he held her hand, the more he would love her, and if he loved her he was more likely to try and protect her from the others, from himself."  This passage showed me that Roxane is a smart character and that the young terrorists are really just boys, humans, drawn to beauty.
My name is Kate and I graduated from SBC in 2009 with an honors degree in English and creative writing, a business management minor, and an equine studies certificate with a teaching and training concentration. I love to read, write, ride, volunteer at my local dog shelter, travel, and am looking forward to meeting new SBC students through this blog and discussions over the summer!