Welcome
Welcome to the Sweet Briar College Summer Book Club Blog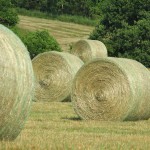 Students at Sweet Briar – current and former – know that they joined a unique community when they enrolled at the College, a sisterhood of friends and intellectual peers who will entertain, enlarge, enrich and support each other not just during their four years together on our beautiful campus, but into the future, as well. They will stay together – in mind and spirit — no matter where their lives take them. That's a gift, plain and simple.
Students discover many shared pleasures while they are at Sweet Briar, but among the most lasting will be those that come from books. Our relationship with a work of literature – a novel, a short story, or a poem – is both profoundly private and profoundly civic. Inside the silence that drops over us when we read – what Marilynne Robinson calls "the trance that embraces teller and hearer, reader and writer" – something dramatic is taking place. There are many paths to enlightenment, but at least one of them is through books: to read a book is to experience knowledge and mystery, joy and pain, truth and beauty. To read will make you a better, wiser person, for the essential discovery of reading is knowledge of the self and, simultaneously, of the other. This last faculty — the human gift for empathy, the ability to imagine the experience of another — lies at the foundation of enlightened society. Literature, Sweet Briar students learn, shines light into the darkness.
What also follows almost ineluctably from reading is pleasure, and what follows from pleasure is a deep and surprising awareness of ourselves as human beings alive in the living world. Reading literature, as Carlos Fuentes wrote, is " an education of senses." To read, therefore, is to enroll in an "indispensable school of intelligence and sensibility through the medium that most distinguishes us from and in nature: the Word."
The British essayist Joseph Addison wrote, "Our imagination loves to be filled with an object, or to grasp at anything that is too big for its capacity." Every spring, students preparing to leave campus for the summer ask me, "What should I read?" They want to read something (along with rereading the Harry Potter novels), but the endless aisles of their local Barnes & Nobles present them with a bewildering array of choices. Where to begin? And students who have left Sweet Briar and moved out into the world – where it is sometimes lonely, where it is sometimes neither clean nor well-lit – write to me that they have discovered how keenly they miss the experience of sitting around a table in the classroom and talking with their friends about books, proceeding line by line from introduction to understanding to revelation. "I'm going crazy," a student wrote me in a recent e-mail. "Please tell me something to read."
Students who are away from Sweet Briar miss it, even if they're only away for the summer. They miss their classes, and they miss their friends, and they miss the talk about books, the sense of community that develops around the shared purpose of intellectual and artistic inquiry.
Welcome to the Sweet Briar Summer Book Club (and if anyone has a better name for it, pony up.)
Think of this blog as an online book club, minus the cheese and crackers and wine or the tea and cookies, for Sweet Briar students past and present. Here you can meet friends – and strangers – who are current students at the College, but also students who have come before you, women who love books just as much as you do, and who are eager for conversation about them.
As students who have been in class with me know, I'm a firm believer in the revelatory process of discovering what you think by trying to put your thoughts into words. This blog is the place for you to do that. Quote a favorite passage and tell us why you like it. Ask a question for your fellow readers. Make an observation about a character, or a novel's language, or its narrative structure. Draw comparisons or contrasts between one and another, between this writer and that. Did the story surprise you? Did you like it? Did it move you? Why? As my friend the writer Michael Parker says, did the novel meet the ultimate test: did it keep you interested and break your heart?
Your posts to the blog do not have to be narrowly constrained, however. Although I make available here Reader's Guide questions from the publishers, reviews and interviews with the writers of the books chosen for this summer's list, a response to a story can also be … another story: an account of where you were as you read — literally or metaphorically —  and how that environment shaped your experience of the book; an anecdote about an experience from your own life that was illuminated by reading one of these books; a meditation on or consideration of something – practically anything — of consequence that occurs to you as you read.
Be creative, as your teachers of creative writing tell you.
I encourage you, as I always encourage you, to read your work carefully before you submit a post… but not so carefully that you get cold feet.
I've chosen three novels for the summer's reading:
Let The Great World Spin by Colum McCann (winner of the 2009 National Book Award)
Tinkers by Paul Harding (winner of the 2010 Pulitzer Prize)
Home by Marilynne Robinson (winner of the 2009 Orange Prize.)
My hope, of course, is that you will fall in love with these books. That you will share your insights, that you will find your experience as a reader enriched by articulating that experience and also by reading about the observations of your peers. Enjoy.